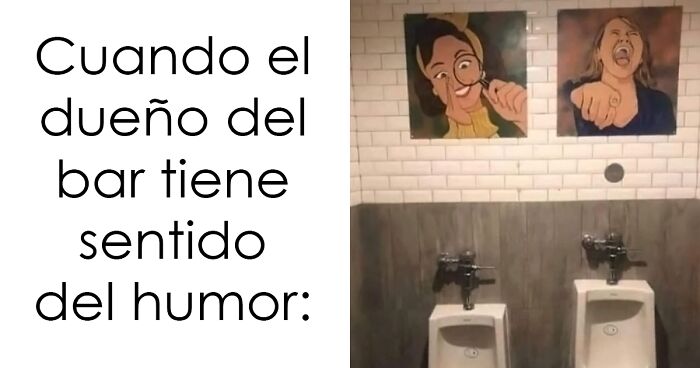 20 Dolorosas publicaciones que resumen la vida de los empleados de hostelería
La mesa 14 necesita 5 vasos de agua, la mesa 17 pidió su cuenta hace 2 minutos y la mesa 12 quiere quejarse porque en la cocina se olvidaron de no poner tomates en sus tacos. Será mejor que ocupes de inmediato y con una gran sonrisa en tu rostro, ya que puedes sentir que tus propinas disminuyen cada segundo que los dejas solos.
Muchos jefes advierten sobre los entornos acelerados que hay en sus empresas, pero si alguna vez has trabajado en la industria de la hostelería, esos trabajos de oficina pueden parecerte un paseo por el parque. Y una página de Facebook que sabe muy bien cómo es trabajar en esto es Life Of A Server. A continuación, encontrarás algunas de sus publicaciones más dolorosas y familiares para cualquiera que haya trabajado en un restaurante, así como conversaciones con Paul y Kelly Southworth, fundadores de Life Of A Server Inc.
Más información en: Web | Apple App | Google Play App | Tienda | Instagram
Hablamos con Paul y Kelly Southworth, fundadores de Life Of A Server Inc., para obtener más información sobre los antecedentes de la empresa, y tuvieron la amabilidad de conversar con nosotros sobre cómo empezó todo. "En 2017, creamos una gran comunidad de baristas, meseros y todo el personal que trabaja en la industria de hostelería", compartieron.
"Queríamos un lugar especial donde todos pudiéramos ir y charlar sobre nuestros turnos, compartir nuestras experiencias, reírnos de nuestro día y darnos cuenta de que todos pasamos por las mismas cosas. Construimos un grupo de personas con ideas afines que trabajan fines de semana, días festivos, horas locas y turnos dobles, y nos dimos cuenta de que todos necesitábamos una conexión social con aquellos que también entienden lo que es trabajar en hostelería", explicaron los fundadores.
"Nuestra aplicación social (disponible en las tiendas de aplicaciones) es ese lugar, con un suministro de noticias divertido e interactivo, seguimiento de sugerencias, un tablón con trabajos, intercambio y venta y más", continuaron Paul y Kelly. "Nuestra aplicación nos reúne a todos para que podamos ser la voz del personal de la industria de bares y restaurantes".
Pero a pesar de todas las dificultades que conlleva, los fundadores dicen que recomendarían encarecidamente que todo el mundo trabaje en un bar o restaurante, al menos una vez en la vida. "Te enseña confianza, paciencia, fortaleza, empatía y también te brinda oportunidades que nunca pensaste que podrías tener", explicaron. "Muchas veces, se forman amistades para toda la vida y relaciones valiosas con tus compañeros de trabajo, tal vez un cliente habitual, e incluso en algunos casos, tu jefe".
"La industria de la hostelería puede ser un entorno de trabajo salvaje, divertido e impredecible, pero no lo haríamos de otra manera", compartieron Paul y Kelly. "Y justo cuando crees que lo has oído todo, vas a nuestra comunidad y te encuentras con otra historia loca. Esa es la vida de un camarero".
¿Os han dado ganas de buscar trabajo en un restaurante tras estas historias? No importa que seas camarero o que no lo hayas sido durante 15 años, esperamos que puedas disfrutar de estas publicaciones. Vota por aquellas que te resulten dolorosamente familiares y cuéntanos en los comentarios cómo fueron tus experiencias trabajando en hostelería. Luego, si quieres ver aún más historias divertidas de quienes trabajan en esta industria, ¡visita esta lista a continuación!