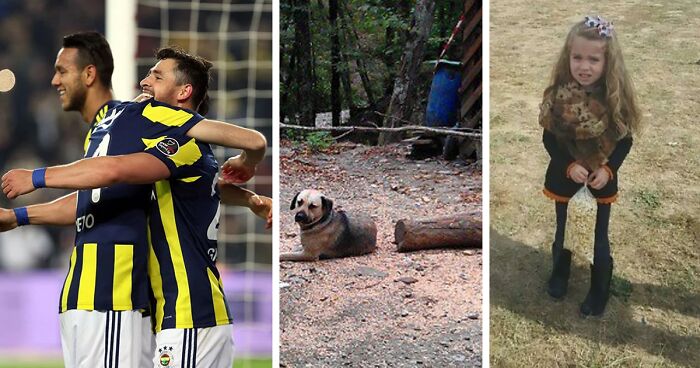 40 Fotos realmente confusas que parecen editadas hasta que las miras dos veces, compartidas por esta cuenta de Twitter
La perspectiva es algo increíble. En el caso de las ilusiones ópticas, siempre nos dejan perplejos. Lo mismo ocurre con una fotografía oportunamente sincronizada, que a menudo nos hace preguntarnos si nuestros ojos no engañan.
Si no fuera por las cámaras, no habría forma de saber si solo somos nosotros o si el mundo entero se está volviendo loco. Pero páginas especializadas como Confusing Perspective (perspectiva confusa), que cuenta con más de 130.000 seguidores en Twitter, hacen un excelente trabajo al compartir suficiente material alucinante como para recordarnos lo divertido que puede ser estar confundidos.
Las ilusiones ópticas y las fotos realmente confusas, nos hacen doler el cerebro de la manera más divertida posible. Ambas nos hacen pensar si lo que vemos es real. ¿Tal vez es la forma en que nuestros cerebros nos alertan de que vivimos en una simulación?
Según Mark Changizi, un neurobiólogo y autor de 'Expressly Human: Decoding the Language of Emotion', una ilusión óptica es algo más que un engaño a nuestra percepción. En su hipótesis "Percibir el presente", publicado en 2008, Changizi afirma que tienen un propósito evolutivo.
"Los cerebros han evolucionado no solo para generar una percepción de la escena que causa el estímulo que llega a nuestros ojos, sino para generar una percepción de cómo será esa escena en una décima de segundo", explicó Changizi a Panda Curioso en un correo electrónico. "De esta manera, cuando tu cerebro ha construido una percepción del futuro cercano, ese futuro cercano ya habrá llegado, y tendrás una percepción del… ¡presente!".
Si bien el fenómeno de las ilusiones ópticas puede explicarse de muchas maneras diferentes, dependiendo de a quién le preguntes, Changizi argumenta que ocurren en el breve periodo (aproximadamente una décima de segundo) entre el momento en que la luz llega a la retina y cuando el cerebro la convierte en una experiencia visual tridimensional.
Pero ¿cómo se relaciona entonces la forma en que nuestro cerebro percibe el presente con las ilusiones ópticas? Según Changizi, "los estímulos que son ilusiones contienen pistas que sugieren cómo será el próximo momento. Así que el cerebro utiliza esas pistas para crear una percepción del momento siguiente". No obstante, en la mayoría de los casos, una ilusión óptica no es más que una imagen estática, sin movimiento. "En la vida normal, sin embargo, la cosa tendería a cambiar como sugieren las pistas, y no habría una ilusión en absoluto".